Defining A Site
In order to do any work in Dreamweaver MX you need to define a site. Unless you do this, DMX doesn't know what server to code or anything, and it could all go horribly wrong.
Defining a site is much the same process as Dreamweaver 4. Click on the Site menu and select New Site.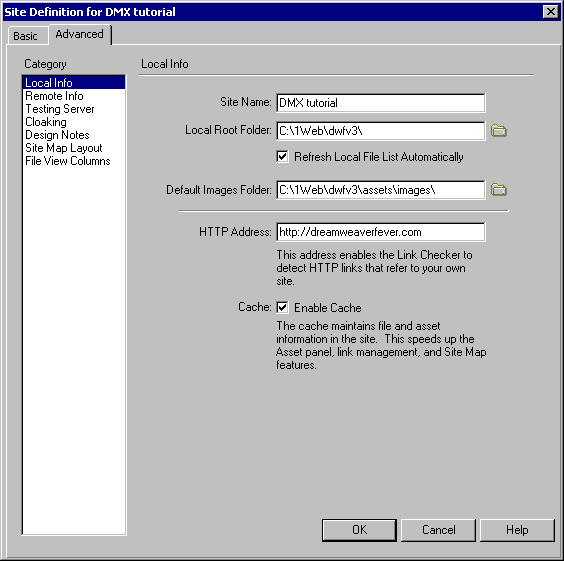 The Local Info category lets you give your site a name and select a folder to work in. If your site already exists (maybe one you created with DW4?) just browse for it in the normal way. Do the same for your images folder.
Enter the URL of your site and unless you know better, select to cache files.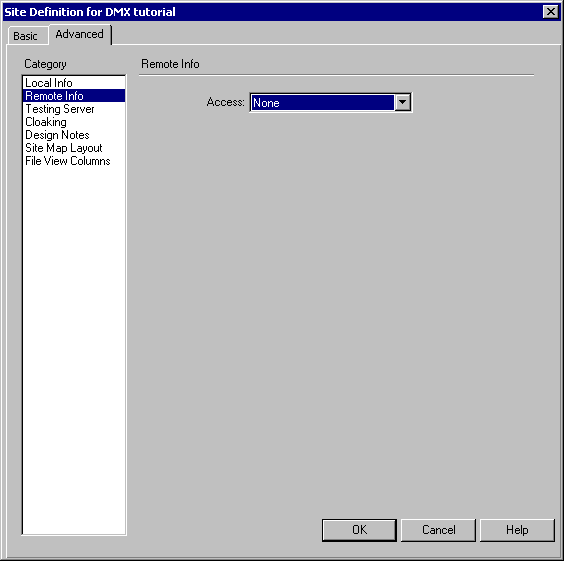 The next step is to set up your 'remote' info. This will normally be the 'live' server - so possibly an FTP account with your web host. I'm going to leave this blank for now, and come back and fill it in later if I find it necessary. The next section is the interesting one.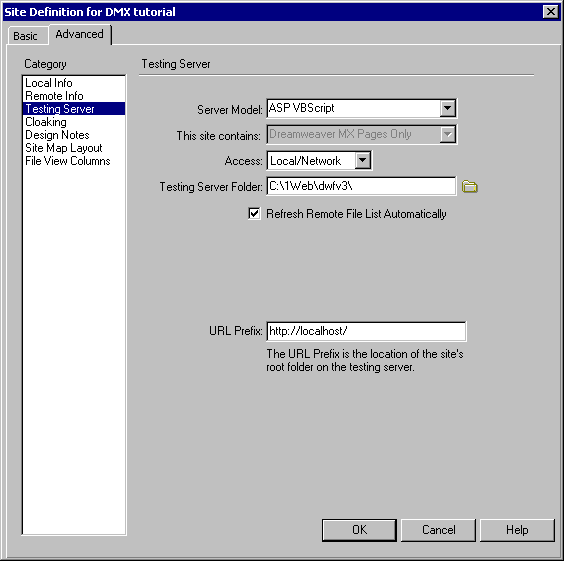 The Testing Server Info section allows us to tell DMX which server model we want to use. I have selected ASP with VBScript. The testing server is my own computer. If you have a development server on your network, you'll want to fill out the details of that instead. As I'm using my own computer for development, I've set the URL Prefix to be http://localhost/ - the special URL that points to the local web server.
These are the only sections we need to worry about for now, so click OK twice to close the windows.